Welcome to
DEFINE: The Woodlands
Welcome to DEFINE: The Woodlands! A fitness studio focusing on yoga, barre and spin classes. We're happy you're here. This is the place to keep up on all the happenings in our studio: you'll find The Woodland's class schedule and be able to register for classes, check out info on our special workshops and learn more about our wonderful staff. For more information, contact us here!
<<

Schedule for Fri Mar 27, 2015

>>
Fri Mar 27, 2015
Class
Instructor

Workshops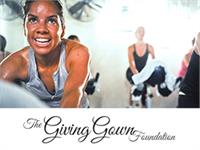 Giving Gown Donation Revolution Ride

with

Gelena

Scally
Next held on Sat, Mar 28, 2015 at 2:00 pm - 2:45 pm
This
enrollment
runs from Sat Mar 28, 2015 - Sat Mar 28, 2015
Partnership w/ Junior League of The Woodlands
Ride for a Reason! In this 45-minute revolution class, you'll experience the ultra-effectiveness of DEFINE body onto the bike, combining principles of isometrics with cardio blasting, high intensity fun, all while raising funds for a worthy cause - The Giving Gown Foundation! See below for more information on the foundation.
Suggested Donation: Dresses, Formal Shoes, Handbags, New Makeup or Cash Donations (checks can be made out to Giving Gown Foundation) will be accepted for entry to this event!!!
The Giving Gown Foundation is a non-profit 501(c)3 community service organization. We collect donations of new and like-new formal gowns and accessories and provide them FREE of charge to high school girls who would otherwise be unable to attend their formal events. We also collect less formal dresses that we can include in our annual dress sale held in the fall of each year. The money raised from this sale helps us purchase items for Boutique Day held each spring.
We are dedicated to promoting confidence and self-esteem to high school girls and strive to help them attend their formal events in style, regardless of their financial circumstances. On Boutique Day we surround young ladies in the Houston area with positive role models and show them grace and love just for being them – no strings attached. We welcome girls from all walks of life and celebrate girls as they learn about what defines true beauty.
While the girls may be focused on their dress, we are focused on them. Our mission is for each girl to be treated with respect, grace and love. Every young woman deserves the opportunity to realize positive experiences regardless of their financial or family circumstances.
Learn More
Join the DEFINE The Woodland's Facebook community

for news, events, and more about the studio and instructors.

Find Us >>